The Original Lucky Ceramic Red String Bracelets
are taking the World By Storm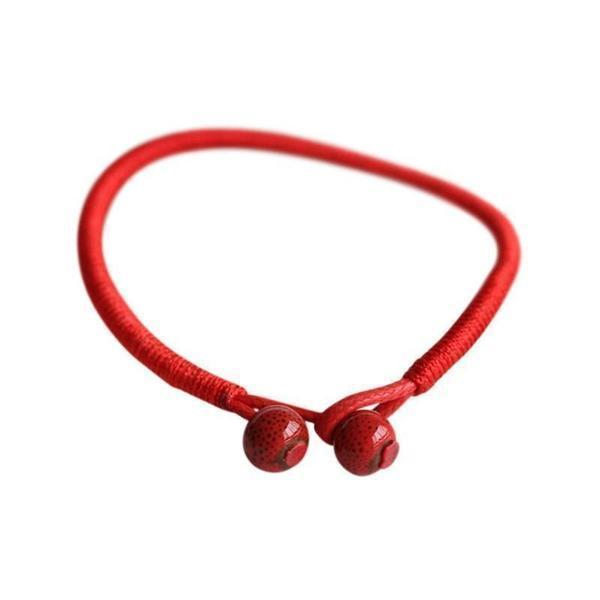 A continuously growing charity movement behind a simple bracelet, beautifully crafted Original Red String bracelets have touched thousand's of lives with this fast-growing movement: spreading love, compassion, protection, and wishes of luck to people in need.Now offered as a SET OF TWO, these bracelets are a symbol for sending out love and compassion to the people around you. Since the release of this bracelet set, people choose to wear one of the lucky bracelets to serve as a reminder of doing good and give away the other to somebody who can use a little love, luck, protection, and compassion.

Red string bracelets have always served as a reminder for people to provide help and love to everyone around them. You too can make a difference by becoming a part of this movement!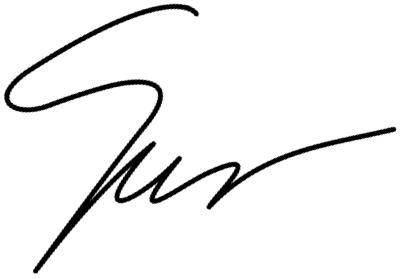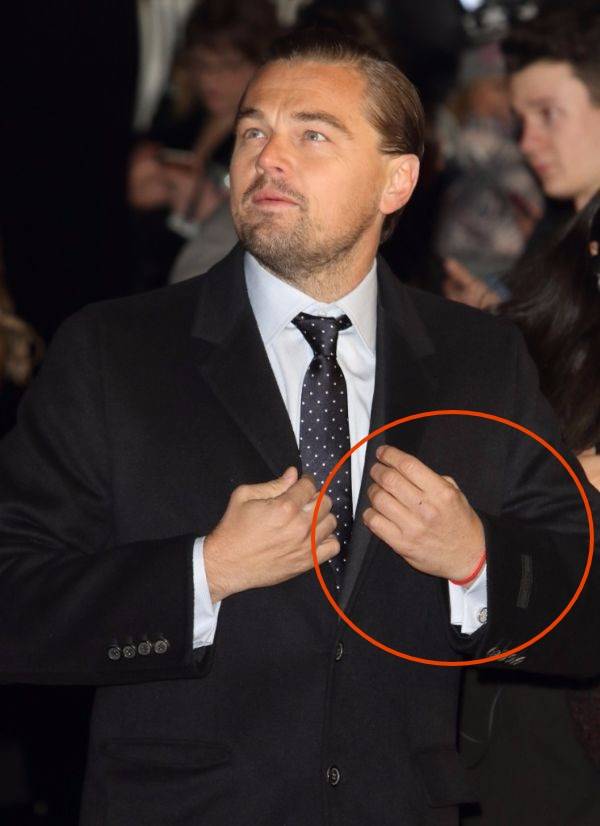 Joining the movement is no other than the Oscar's Academy Awards Best Actor 2016 Winner, Leonardo DiCaprio. Before the Oscars, Leonardo has been wearing a red string bracelet which he got from a Monk in Angkor Wat after giving a donation. The Oscars has been long speculated and demanded by many fans to be granted to DiCaprio but the award has been elusive since he started his career. In the 2016 Oscars, he finally got it! It is true that if you do good, something good will happen to you.
And he is not the only celebrity joining the movement,
Even artists like Madonna, Miley Cyrus,
Nicole Richie, Rihanna, Demi Moore,
Britney Spears,Zac Efron,
Lauren Conrad, Chris Brown
and more are part of this!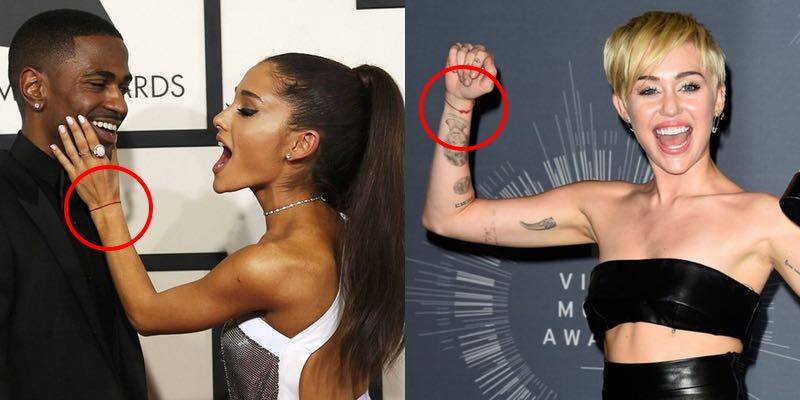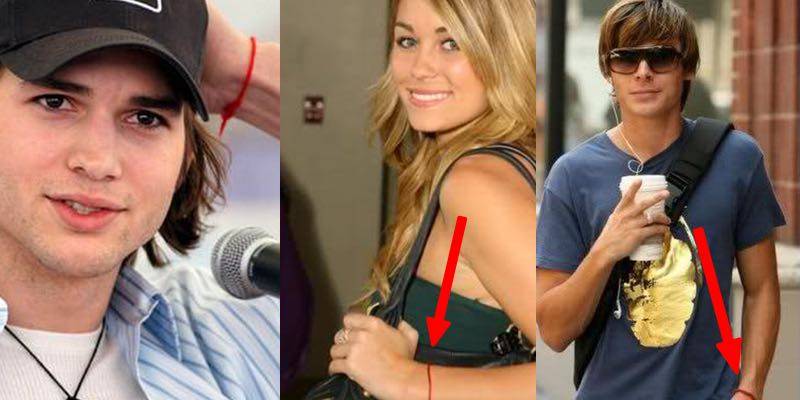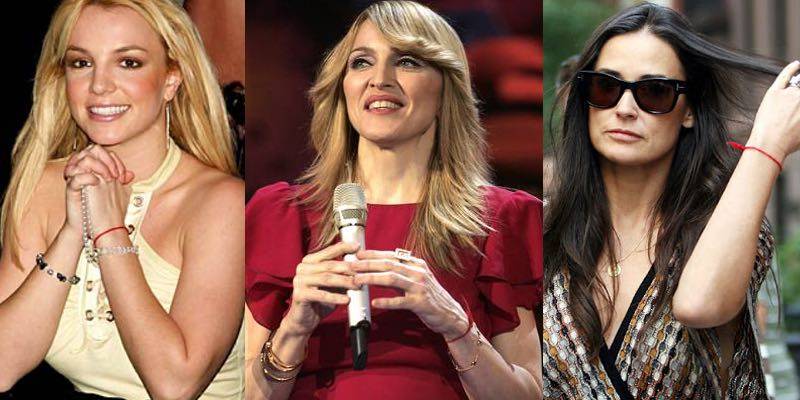 Wonder what beliefs come with the red string bracelet?
The red string brings numerous symbolisms: love, compassion, courage, protection, good luck, and knows how to rule the tongue which allows wearers to be mindful of the tongue; for the tongue can cut deeper than the sword.


How do people wear the red string bracelet?
The Original Red Strings are generally worn on the left hand because this side is the closest to your heart! Start by getting your loved one tie the string on your left hand, and ensure it fits comfortably. See here some of their happy customers wearing this thoughtful bracelet: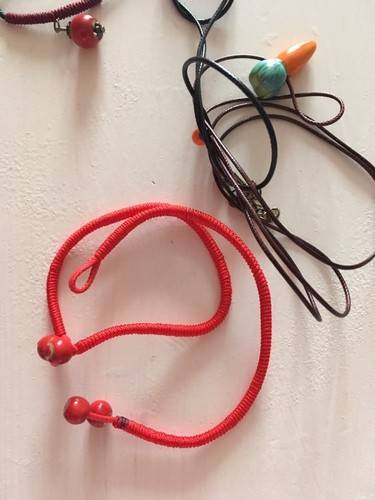 Start repeating your mantra to refrain from thinking negatively towards others, remind yourself how harmful these thoughts are, and proudly wear the red string bracelet until it wears off on its own. When the red string bracelet falls off, it is believed that the red string bracelet has deflected all of the harm and absorbed the negative energies in your life or that it can no longer hold anymore.

"I got mine and absolutely felt better giving away the other one to my neighbor who is always aggravated for no reason. He thanked me, by the way."
-Lucy Peters


"I went to Cambodia last year and got my own red string bracelet from one of the monks in the temple we visited and was absolutely devastated when it broke. Glad Ring to Perfection offers it in a buy 1 get 1 promo. Gave the other one to my best friend. I love her."
-Jamie Stein


"I got three pairs. Don't ask me, I just felt like getting three sets and to my surprise, Ring to Perfection even sent a free jewelry! What a wonderful store to their avid customers. I gave one to my sister who needs protection, another one to my son whom I love to shower with love and care, and three to each of the homeless people I cross paths with while on the road."
-Linda Olsen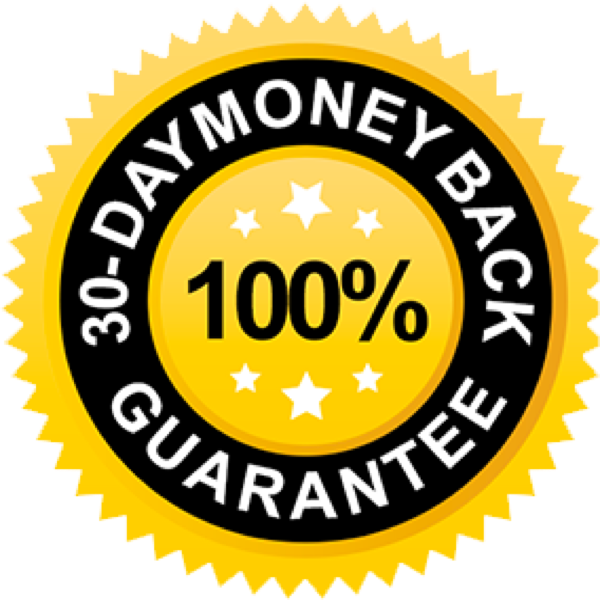 If you don't like the product you can return it. Within 30 days of receipt, products purchased from us may be returned for any reason. (We don't refund shipping costs unless items are defective).